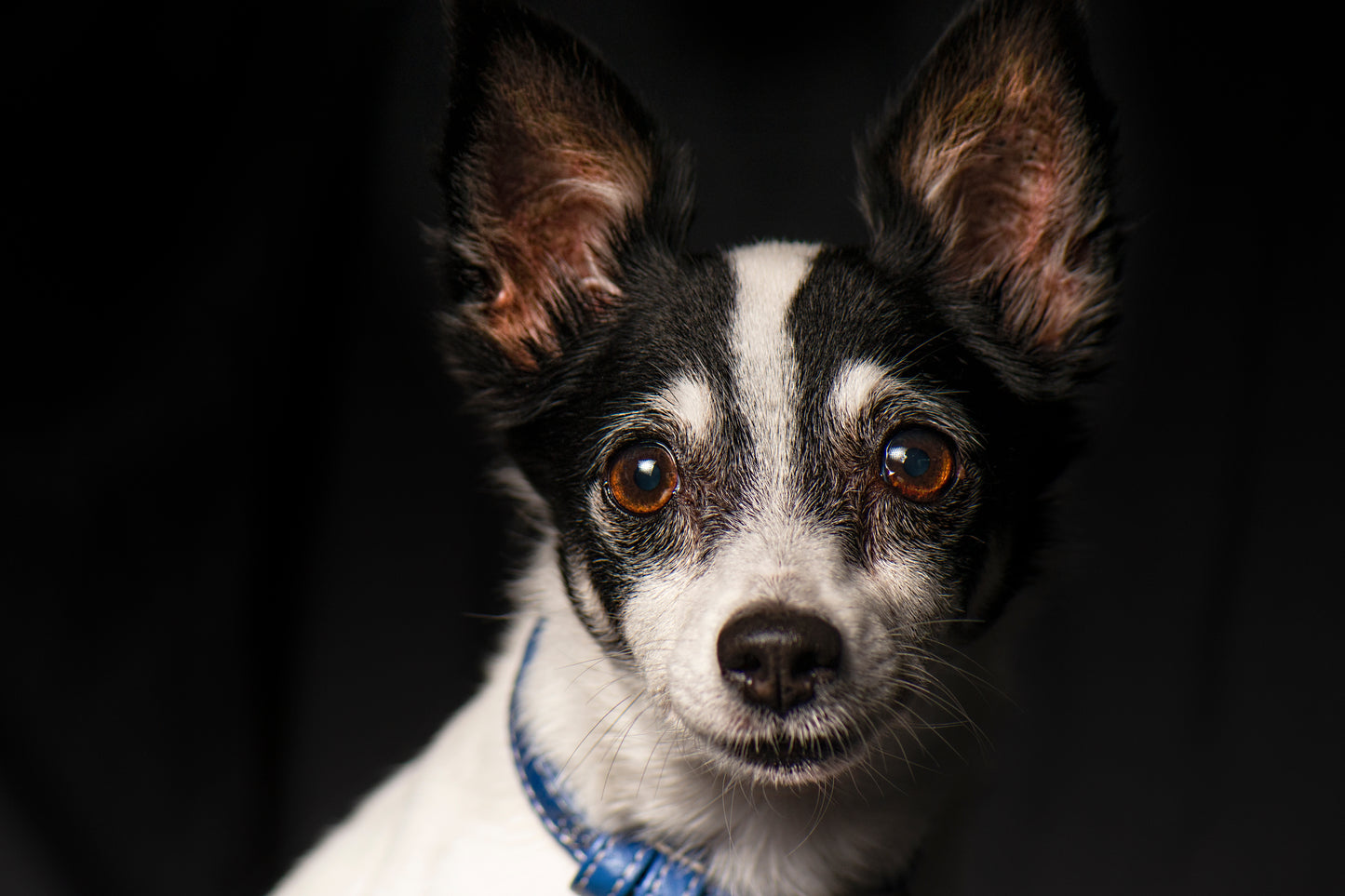 Kelsey is a 13-year-old miniature fox terrier who used to be a Houdini and constantly escape from her crate. She had to have a cancerous masked cell cyst cut off her leg and wear a cone to prevent licking. Dogs lick their wounds to help soothe the pain and discomfort – licking the site of the wound overstimulates the brain, which in turn can help temporarily numb the pain.
However, excessive licking can lead to irritation and pave the way for infection.
At night, we put a fine layer of the healing balm (pet-version) on it at night. When the time came to take the stitches out, the vet was amazed at how well it had healed.
The human version of the Healing Balm has essential oils Tea Tree and Lemon. Unfortunately, these are toxic to cats and dogs, so the pet version has the essential oils left out. Whilst is known for its antifungal and antibacterial properties, Tea Tree should never be used on pets – as little as 10-20ml has resulted in severe poisoning and/or death. Too much lemon can irritate your pet's stomach to the high levels of Citric Acid.
Moose, a Spaniel puppy who is very food-focused, had a rash on his tummy. Over a period of three weeks, we put the pet-version Healing Balm on whilst he was eating – a great distraction, and by the time he'd finished, the balm had soaked into the skin.
My daughter-in-law's dog Leo is nearly 15 years old and had a very cracked nose. Alas, the pet-version of the Healing Balm didn't work on him, but I had given her some Nipple Balm when she was breastfeeding a few years ago. We tried some of it on Leo's cracked nose and it worked! It kept his nose moist whilst it healed up. It's now available as a 'Dog Nose & Paw Balm'.
The original version of the Healing Balm is for human use. It's been known to heal Eczema, Psoriasis, cuts, cold sores, burns, hives, and itchy bites (serves as an ideal antihistamine replacement). It contains Tamanu Oil which comes from the Pacific Islands (a large evergreen plant native to tropical Asia) and is very similar to Kawakawa Oil (a New Zealand endemic plant). I did plenty of research and Tamanu was the one that kept popping up in the results for so many cures. It is an antineuralgic, which counteracts sharp nerve pain.
Calendula Oil is also on the ingredients list. A double whammy because it is also used in extreme healing. It's extracted from Marigold flowers and has antifungal, anti-inflammatory, and antibacterial properties. It is infused into Sunflower Oil – because we're using the petals of the flower, they must be soaked in oil to draw it out.
The most common ingredient in our products is Coconut Oil because after all my research it was the one thing that worked for everything (unless of course, you have a nut allergy – in which case, talk with me and we'll see what we can do). It soothes and reduces inflammation, is antibacterial and antifungal and quite simply, takes the itch out of itchy bites.
The human version of the Healing Balm (as mentioned above) has essential oils Lemon and Tea Tree. Some people swear by Lemon essential oil as an ingredient that fights exhaustion, helps with depression, clears your skin, kills harmful viruses and bacteria, and reduces inflammation. Medical literature is just starting to catch up. And Tea Tree oil is commonly used to treat acne, superficial skin infections, athlete's foot, lice, nail fungus and insect bites.
We have the human-version, the pet-version and a lip balm stick available for purchase.